News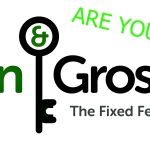 (Posted on 25/01/17)
ARE YOU SURE YOUR COVERED?As of the 1st of December 2016 the immigration act 2014 was amended bring changes to section 39 & 41 of the immigration act 2016. This includes bring criminal action against agents and landlords who know or have reasonable doubt that their tenants are occupying their property illegally as a result of their immigration statusThe penalties include up to 5 years imprisonment and/or a fine. The criminal penalties will apply to all tenancies, no matter when they started....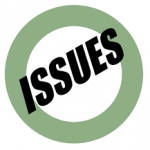 (Posted on 27/10/16)
The end of any period of tenancy can bring about various issues for any letting agent to deal with. From minor problems such as the tenant having left behind some clutter that needs cleared out to bigger situations such as damage to walls and flooring, which can be more costly to repair. The best way to make sure this does not become a major issue at the end of the tenancy, however, is to make sure you keep on top of things throughout the course of the period someone lives in a property. If...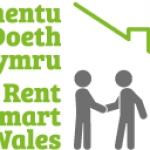 (Posted on 15/09/16)
Landlord with properties in Wales need to ensure that they are registered with "RENT SMART WALES" by the 23rd of November. New legislation is being introduced for all rental properties in Wales meaning that Landlords and Agents need to be licensed. It is being introduced to drive up standards up in the Lettings industry. Any landlord who has a rental property in Wales which is rented on an assured, assured shorthold or regulated tenancy is required to register. Depending on how a property...
(Posted on 28/07/16)
The Government is planning to introduce powers for local authorities to ban rogue letting agents and landlords on October 1, 2017.It will be the first time that, in law, a letting agent can be banned.Despite lobbying and failed parliamentary attempts, successive governments have refused to re-classify letting agents so that they come under the jurisdiction of the Estate Agents Act, which allows sales agents to be banned from the industry.The result has been a lack of any mechanism to ban letting...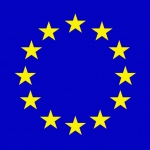 (Posted on 24/06/16)
So were you OUT or REMAIN? I think this morning shocked us all as but what will happen to the property market? Will house prices and rents be affected? Here are sone of the early thoughts of the property press BBC BUSINESSHow will Brexit affect your finances? http://bbc.in/28UD430 GUARDIAN MONEYHouse price fall could follow Brexit, say experts https://www.theguardian.com/money/2016/jun/24/house-price-fall-could-follow-brexit-say-experts?CMP=twt_a-money_b-gdnmoneyPROPERTY WIRE&nbsp...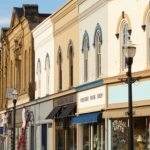 (Posted on 04/05/16)
Estate agency has changed over the last 15 years like many other industries, the internet has filtered into our day-to-day lives and changed the way people search for properties, many using websites such as Rightmove and Zoopla. Consumers are striving to get value for money, but still want a high quality service. If you like the idea of saving the money using an online agent, but want the security and presence of a high street agent, there is an answer....The battle between online and high street...