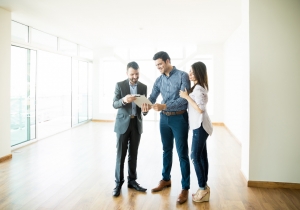 Vendors – This Is A Good Time To Sell
(Posted on 05/04/21)
Spring is traditionally a busy time in the property market. When you add in the movement out of lockdown, and the stamp duty holiday extension, there will be many people looking to move home.
Of course, this is more for buyers, and it might be that vendors are still cautious about moving property. If you are a local homeowner who wants to learn more about selling their home right now, please get in touch, and we will be happy to help.
Key highlights from Rightmove's recent study includes:
Asking prices rose by £2,484 in March, an increase of 0.8%

Average asking prices rose to £321,064 in March 2021

The growth amounts to a 2.7% rise on the March 2020 figure
Rightmove says buyer searches are rising
The property portal claims they had a record number of prospective buyers on site in February

Rightmove claims February 2021 traffic was 34% higher than February 2020 traffic

7 million people visited the site in February 2021

The number of overall visitors on site was 40% higher than February 2020

The number of property sales agreed in the opening week of March 2021 was 12% up on the previous year

The property portal anticipates asking prices rising further in spring

Rightmove continues to predict house prices will increase by 4% in 2021
Rightmove's report states; "The current excess of buyer demand over supply is the largest we've seen in the last ten years and suggests that this could be one of the best ever Easters to sell".
Tim Bannister, Rightmove's director of property data said: "This strong sellers' market is good news for those who are looking to put their home on the market as the traditional Easter selling season approaches. Blossoming buyer demand coinciding with blossoming gardens should put a spring in the steps of sellers, and more of them coming to market will provide a much-needed increase in the choice of property for the many who are looking to buy. So many sales have been agreed in recent months that we now face a serious shortage of homes available for sale."
There is interest in property market
Marc von Grundherr, said: "With the double pronged boost to buyer demand in the form of a stamp duty extension and government guaranteed 95 per cent mortgage products, sellers can ill-afford to sit on their hands with regard to getting their property on the market. A lack of supply to meet the huge levels of buyer demand seen in recent months means that by and large, sellers are securing a very good price for their home."
Tom Bill, head of UK residential research at Knight Frank, said: "Circumstances are conspiring to produce an active few months in the UK housing market. While the stamp duty holiday extension, the re-opening of schools and vaccine rollout are driving supply and demand higher, the prospect of summer holidays will inject further urgency into the second quarter of the year."
We offer a range of property and letting services to landlords in Chester, including tailored options which ensure you receive the best support at all times. If you would like to arrange an appointment to help you negotiate the local property or buy-to-let market, please contact Ashton & Grosvenor today by calling us on 01244 318 115 or emailing us at hello@ashtonandgrosvenor.co.uk.