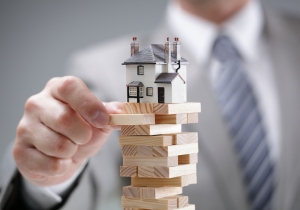 Vendors Renting Before Buying A New Home
(Posted on 06/09/21)
There is no denying that people's behaviour in the housing market has shifted of late. There is a belief that some homeowners now rent for a spell after they sell their home.
With the demand for property being so high, significantly higher than the supply of property, in some ways, selling your home is the easy part of the process. It can still be challenging, but compared to the trials of buying property, selling might be a simpler step.
Therefore, it looks as though people are renting as a stop-gap solution, and this is of interest to landlords, as well as buyers and vendors. If there is a greater number of tenants looking for property, landlords have more people to consider and reach out to.
Renting offers a short-term solution to a big problem
One agency believes that as many as 117,500 vendors have decided to rent property this year before purchasing their next home.
This stop-gap measure provides people with more control, and might perhaps help these vendors make better use of their money when it comes to buying a home.
This has been seen in an increase in the following tenancies:
Short-term rental contracts

Rolling rental contracts

Six-month rental contracts
What do the experts think?
Aneisha Beveridge, a well-known name in the housing market, says: "With many sellers facing pressure from their buyer to move as they struggle to find their next home, rising numbers of homeowners are breaking their chain and renting instead. While moving into a rented home to beat the end of a stamp duty holiday is not new, it is increasingly being used as a stop-gap by house-hunters faced with a lack of stock to buy. Renting before buying has also been driven by house hunters making more long-distance moves. With growing numbers looking to live in areas they know less well, many more are trying before they buy. While moving into a rented home to get to know an area often isn't people's preferred option, it's nearly always more cost-effective than buying the wrong house in the wrong street."
Aneisha Beveridge concluded by saying; "But while buyers face a lack of stock in the sales market, tenants are suffering from less choice in the rental market too. And this lack of stock is underpinning rental growth, which remains well above normal levels, with few signs it's likely to significantly slow over the coming months. This lack of stock is also likely to suppress activity, meaning fewer homes could be let in 2021 than in 2020, despite last year's lockdown."
We know this sounds strange for some people, but there is a good chance that many people will see the benefits of acting in this manner. If you would like guidance on any move in the housing market, please get in touch, and we will be more than happy to help.
We offer a range of property and letting services to landlords in Chester, including tailored options which ensure you receive the best support at all times. If you would like to arrange an appointment to help you negotiate the local property or buy-to-let market, please contact Ashton & Grosvenor today by calling us on 01244 318 115 or emailing us at hello@ashtonandgrosvenor.co.uk.