Block Management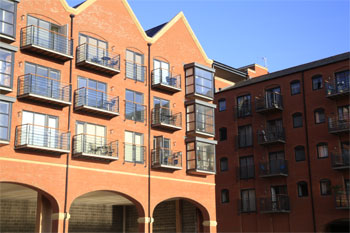 Ashton and Grosvenor offer a high quality, cost-effective block management service tailored to your specific needs. We guarantee the service you receive will perfectly suit the size and management style of your development, offering you complete flexibility.
We work with approved local contractors to resolve issues promptly and cost effectively. Our accounts team takes care of client accounts: collecting service charges, managing arrears and providing you with regular updates on annual budgets.
Our trained staff will visit your development regularly to produce communal inspection reports.
Ashton and Grosvenor's extensive experience of lettings and property management, allied with our residential sales experience, enables us to fully understand the needs and aspirations of leaseholders, landlords and tenants.
What can we do as part of our management serivce?
As little or a much as you like. We will tailor the price to reflect the work involved. Commonly the service level will include:
Annual budgeting
Accounts filing & annual returns
Arranging AGM meetings
Collection of service fees
Collection of ground rent if applicable
Organising areas of development maintenance such as cleaning, gardening, waste management, general maintenance and upkeep of the building and grounds & repair works
Section 20 process
Handlings of complaints from residents with issues regarding the block
Handling of communal area utilities
Appointing health and safety assessments and certificates
Periodic visits to the development with detailed reports
Arranging building insurance