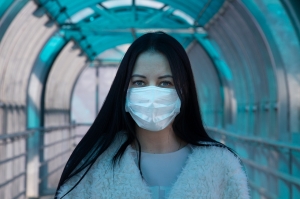 Rental Income And The COVID-19 Impact
(Posted on 26/10/20)
Many industries have been badly affected by the COVID-19 pandemic, but it is easy to see why the letting industry has been impacted. Landlords have not only had to manage their personal finances; many have had to support tenants during this challenging time.
At Ashton & Grosvenor, we know the challenges facing landlords locally, and nationally. If you are looking for guidance and assistance in managing your rental property, we can help.
The NRLA is keen to support landlords right now
In a survey conducted by YouGov for the National Residential Landlords Association (NRLA), 22% of private landlords admitted to losing rental income due to COVID-19. 19% of respondents said they lost up to half of their usual rental income and 3% had lost more than of their rental income.
NRLA studies suggest the average loss for landlords was between £751 and £1,000. Applying this figure across the industry suggests private landlords in England have lost between £328m and £437m because of the COVID-19 pandemic.
According to the survey, 9% of landlords say they intend on leaving market completely, and 7% of respondents say they will reduce their rental property portfolio in the next 12 months.
While it is sad to hear of landlords planning on leaving the rental market, this creates an opportunity for other landlords. The demand for rental property isn't going to diminish, if anything, it will increase.
Therefore, there is an opportunity for landlords to capitalise on demand for rental property, and less competition in the market. When you consider the stamp duty holiday measure in place, there is a genuine chance for landlords to enhance their property portfolio at a more affordable price.
Landlords need to manage their finances carefully right now
The survey suggests 61% of landlords only hold one rental property, and within this group, 34% of respondents say they are retired. Therefore, rental income represents all or a significant part of their pension.
The NRLA therefore states it is unsustainable for landlords to allow tenants to allow rent arrears to continue indefinitely. The NRLA is calling for the Government to do more to support landlords and tenants in this challenging time.
There has been work carried out in Wales and Scotland that many professionals in England would like to see replicated in England.
Ben Beadle is the Chief Executive of the National Residential Landlords Association, and he said; "Where COVID-19 has caused difficulties for tenants, the vast majority of landlords have reached agreements with them to avoid problems. That said, most landlords are not property tycoons and cannot be expected to go indefinitely without any or only part of the rent they are owed."
Ben continued by saying; "To date there has been no direct financial support for the rental market, with individual landlords unable to access small business grants or bounce back loans. The furlough scheme is due to end, benefits do not cover average rents in any given area and the mortgage deferral scheme only builds up the amount landlords have to pay for the remainder of the term of their mortgage. The Government needs to step in and ensure tenants and landlords in England have the same level of support being provided in Scotland and Wales to pay off rent arrears and sustain tenancies."
We offer a range of letting services to landlords in Chester, including tailored options which ensure you receive the best support at all times. If you would like to arrange an appointment to help you negotiate the local buy-to-let market, please contact Ashton & Grosvenor today by calling us on 01244 318 115 or emailing us at hello@ashtonandgrosvenor.co.uk.