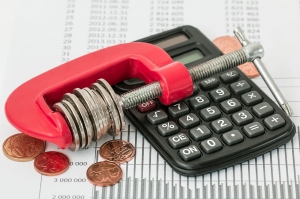 Price Remains Critical For Vendors
(Posted on 16/10/20)
With heightened activity in the property market because of the stamp duty holiday, it is important vendors know what is best for them. There has been a lot of focus on what buyers should do right now, but for buyers, there must be homeowner looking to sell.
If you plan on selling your home, we are happy to help. We can arrange a property valuation for you. A property valuation is the ideal starting point when it comes to selling your home.
With a realistic valuation, you enter the market with confidence. Also, you have a budget in place for your own move, which is helpful.
We can provide guidance on the local market, and we will ensure you know what is happening nationally.
Buyers want to pay the lowest possible price
A study by an online property market company found since lockdown started, 45% of vendors say they've had a request from buyers to lower the price of property. The most commonly requested reduction ranges between 5% and 10%.
Only 19% of vendors said they haven't been asked for a reduction of late.
It appears as though vendors are not looking to sell at a reduced price. 25% of vendors said they would consider a reduction between 5% and 10%, 29% of vendors say they will not accept a reduced offer.
50% of vendors say they will not let the pandemic prevent them from moving home. 35% of vendors believe house prices will increase in their local area once we move forward.
52% of vendors believe they will sell their home this year and 18% of respondents said they have received greater interest in their home than they expected to receive.
Vendors have some power, and need to make informed decisions
Sam Mitchell of the company that undertook the survey said; "Now that restrictions have been lifted, property demand is booming. Not only was there pent up demand to move after months of being unable to, but the government's stamp duty holiday being released into a low-interest-rate environment has also worked wonders for the UK property market's revival. Over the past few months, we've seen at least a 50% increase in demand from buyers now versus before lockdown and we are on average agreeing twice as many sales per week as we were pre-lockdown which is astonishing."
Sam continued by saying; "While buyers are always going to try and get a good deal on a property, and who can really blame them for trying, demand is so high that sellers might not feel the need to lower prices in the current market. Many of our own customers are seeing multiple offers to choose from – an ideal situation to be in. But it is also important to remember, the quality of any offer is also worth weighing up. For example, has the buyer sold, can they move quickly and has their mortgage already been agreed?"
Sam concluded by saying; "If a buyer goes into it fully prepared and the answers to these questions align with the seller's motivations, then accepting whatever the offer may be could be in the seller's best interest."
We offer a range of sales services to landlords in Chester, including tailored options which ensure you receive the best support at all times. If you would like to arrange an appointment to help you negotiate the local buy-to-let market, please contact Ashton & Grosvenor today by calling us on 01244 318 115 or emailing us at hello@ashtonandgrosvenor.co.uk.