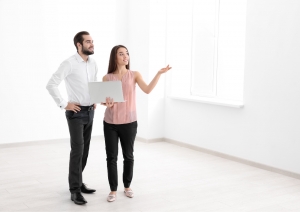 New Study On How Tenants Are Dealing With Impact Of COVID-19
(Posted on 26/11/20)
At Ashton & Grosvenor, we aim to help Chester landlords manage their property, and provide their tenants with the best standard of service. We know these are challenging times for local landlords.
It is vital you consider your own needs, but you must also place the needs of your tenants at the forefront of your thoughts.
We speak with local landlords and tenants, so we know what people think about the current situation. We also stay in touch with the latest market news and studies.
When it comes to making the best decisions in the Chester lettings market, rely on Ashton & Grosvenor for support.
Many tenants had to move home because of the pandemic
New YouGov data paints a gloomy picture of how renters have fared during the coronavirus outbreak. The pandemic has forced one in twenty people who rent (5%) to move since March.
According to research carried out by YouGov, 5% of tenants have moved since March. Amongst young people, classed as people aged between 18 and 24, there has been greater upheaval.
21% of tenants in this age group have moved rental property during the pandemic. 20% of tenants have claimed Housing Benefits or Government assistance since March.
Some tenants have required financial assistance to meet rental payments
19% of tenants have relied on Government assistance to meet their rental payments. 9% of tenants have had an application denied or didn't have the option to claim Government assistance. 7% of tenants were unaware that assistance was available to them.
11% of tenants say they have received financial support from their parents, guardian or other family members. Unsurprisingly, this is higher for the 18 to 24 age group. 18% of this age group have received support in this manner. 17% say they were declined assistance or did not have this option available to them.
Of the entire market, 6% of tenants have borrowed money from family members or friends to meet their monthly rental payments. For the 18 to 24 age group, this figure is 13%. Also, 15% of this age group were not able to ask for their help or their request was turned down.
5% of tenants have received a temporary rental fee reduction during the pandemic. 11% of tenants requested a rental fee reduction but had their request turned down by their landlord. 20% of tenants said they were not aware they could ask for a rental fee reduction.
Only 1% of tenants received a permanent rent reduction which is scheduled to last to the end of their tenancy. 13% of tenants were refused a reduction of this nature, and 22% were not aware they could ask for a permanent rent reduction.
This has been a tough time for landlords and tenants
16% of tenants say maintaining rental fee payments has been fairly hard while 5% say it has been very hard. In London, tenants are finding the situation tougher. 20% of tenants say it has been fairly hard maintaining their rental payments and 6% say it has been very tough.
12% of tenants have fallen behind with their bills because of the pandemic and 6% of tenants have missed rental payments.
For the age group between 25 and 44, 19% have defaulted on their bills while 10% of the 45 to 54 age group have missed rental payments. By contrast, only 2% of mortgaged property owners have failed to pay their bills or complete their mortgage payments.
We offer a range of letting services to landlords in Chester, including tailored options which ensure you receive the best support at all times. If you would like to arrange an appointment to help you negotiate the local buy-to-let market, please contact Ashton & Grosvenor today by calling us on 01244 318 115 or emailing us at hello@ashtonandgrosvenor.co.uk.