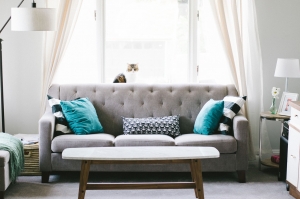 How To Add Long-Term Value To A Home
(Posted on 02/06/20)
Given most of us have spent a lot of time at home of late, it is likely we will have started, or least considered, home improvement plans or DIY work. In the short-term, creating more space and freshening up your home is a great idea, but there are also long-term benefits in these changes. If you are looking to add long-term value to a home, we can help.
You don't need to be in the process of selling your home to benefit from home improvement work. Anything which makes your home more comfortable and spacious is of benefit. Of course, if you are planning on selling your home, adding value might provide you with more freedom and flexibility with your next move.
John Evans is the Managing Director of Stormclad, a Home Improvements company, and he has spoken about the ways homeowners can add value to their home through home improvements.
John said; "Making home improvements is one of the easiest and surest ways to add value to a property. This can be anything from essential maintenance repairs to installing new windows and doors, to creating entirely new spaces through extending and adding new rooms. With many of us finding ourselves with additional free time, now is the perfect opportunity to start making improvements and planning home enhancements to get going with as soon as possible."
Energy-efficient improvements are an excellent idea
No matter what factor motivates you most, there are many compelling reasons to improve the energy-efficiency rating of your home. With energy bills set to continue rising, anything which helps homeowners save money is a positive thing. Also, an increasing number of people are making decisions based on environmental matters. By improving the energy-efficiency rating of your home, you appeal to more buyers.
There is also the fact that many people love the technology associated with many energy-efficient products, helping them to create a contemporary style at home. With vendors required to provide an EPC to buyers when selling your home, the energy-efficiency rating of your property is clearly displayed. Therefore, improving it helps you make a positive impression.
Ways to make your home more energy-efficient include:
Repair or replace window frames
Check around your doors for any cracks or gaps, and repair or replace these items
Swap out older-style bulbs for energy-efficient bulbs
Add insulation to your loft or exterior walls
If you have sufficient funds and time, install double glazing or add a new boiler
Think about the outside of your home
It is crucial to consider what buyers are looking for when they search for a home. Zoopla information for 2019 suggested "garage", "garden" and "parking" were the three most commonly used searches by buyers looking for a new property.
Prioritise spending time in the garden, creating order and adding flourishes and colour. If you can add or improve a parking space, this will make your home more appealing to likely buyers.
Some other tips to consider adding long-term value to your home, if time and budget allow, include:
Extending your property
Converting an unused loft space into a living space
Change the layout of a room to allow more natural light in
Improve your front door or add a more robust fence
We know this is a challenging time, and if you have any housing market questions and queries, we are here to assist you. At Ashton & Grosvenor Estate Agents, we have been serving the Chester community since 2010, and we are pleased to say we have assisted many vendors and landlords. If you would like to arrange an appointment or discuss housing matters, contact us online or call us 01244 318 115.