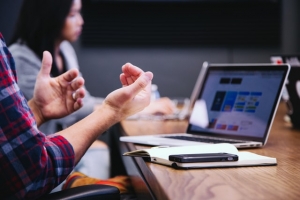 Housing Market Remains Open And We're Here To Help
(Posted on 04/11/20)
With another lockdown period set to commence in England, it is natural people are looking for information on how this affects them.
As estate agents in Chester, we are on hand to help you make an informed decision. It should be noted that the lockdown period doesn't impact on estate agents, or the housing market.
The Housing Secretary, Robert Jenrick said "the housing market will remain open throughout this period. Everyone should continue to play their part in reducing the spread of the virus by following the current guidance." The Housing Secretary has also said in respect of agents and people moving; "They will need to follow social distancing guidance that has already been published."
Information is being updated regularly
The Government has said, through a spokesperson that "estate agents will be able to operate" but as of yet, hasn't provided any further guidance. As soon as this information is updated, we will act accordingly.
As always, we advise people to stay in touch with the latest Government guidelines on moving home, which can be found online here. As estate agents, we also have guidelines to follow, and you can rest assured we will follow the latest instructions carefully.
With the stamp duty holiday looming, we know people are keen to move as soon as possible. At Ashton & Grosvenor, we are here to assist you as best we can. We offer a free valuation service, so if you are looking to enter the housing market with great confidence, we are here to help you.
Industry experts speak out on the sector remaining open
Mark Hayward, Chief Executive, NAEA Propertymark, spoke about the market remaining open, saying; "We welcome the news that the housing market is to remain open throughout this second lockdown period, and it is essential that all agents continue to play their part in reducing the spread of the virus through following all relevant guidance. Agents must operate in accordance with government and Propertymark guidelines, to keep the market moving through these uncertain times."
Kate Davies, an executive director of the Intermediary Mortgage Lenders Association, commented: "While the country faces a second national lockdown, the Government has rightly decided to keep Britain's housing market open. Lenders, advisers, surveyors, and conveyancers are already experiencing unprecedented levels of demand from consumers eager to take advantage of the Government's stamp duty holiday, which is due to end on 31st March 2021, and also the Help to Buy scheme, which will be available only to first-time buyers from 1st April 2021."
Kate also said; "They now face the task of helping thousands more consumers potentially requesting payment deferrals as borrowers struggle to meet their mortgage repayments during the lockdown. Closing the housing market at this time would have only added to this pressure on the sector by creating yet another backlog of demand once lockdown ends."
We offer a range of sales services to vendors in Chester, including tailored options which ensure you receive the best support at all times. If you would like to arrange an appointment to help you negotiate the local market, please contact Ashton & Grosvenor today by calling us on 01244 318 115 or emailing us at hello@ashtonandgrosvenor.co.uk.