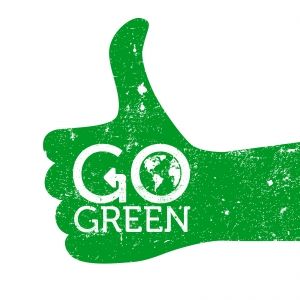 Going Green in 2016
(Posted on 01/03/16)
With new EPC legalisation due to come into play in 2018 and further improvements required further down the line, we suggest bringing your property up to speed sooner rather than later. Improving your EPC rating is going to be a legal requirement which has to be done and keeping your tenants warmer and saving them money on their energy bills = happy tenants; so everyone's a winner!
In just two years' time it will be illegal to rent out a property with an F or G Energy Performance Certificate (APRIL 18) rating under a new tenancy agreement.
By April 2020, the minimum requirement of an E or above rated property will apply to both new and existing lets, and by 2025 all rental properties will have to have a rating of D or above. By 2030, the government have set the target that all rental properties have to be at least a C energy efficiency rating.
Fit a jacket around your hot water tank
Fit Double glazing if possible
Energy saving light bulbs
Replace boiler to an more efficient condensing boiler
Insulate loft and wall cavities
Fit seals to external doors
2 years may seem a long time but get things moving, formulate a plan, schedule jobs and once complete contact A&G so we can help you get reassessed.