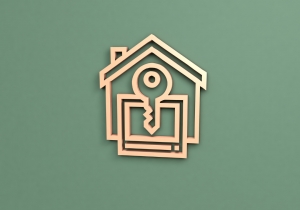 Chester Housing and Rental Market 2021
(Posted on 07/01/21)
At the start of any year, it is helpful to take stock. Before you make plans as to what to do next, it is helpful to know what you are dealing with.
At Ashton & Grosvenor, we are more than happy to help you evaluate the local market.
As at the end of December 2020, Rightmove states the following about the Chester property market;
"Properties in Chester had an overall average price of £258,636 over the last year. The majority of sales in Chester during the last year were semi-detached properties, selling for an average price of £249,201. Terraced properties sold for an average of £191,832, with detached properties fetching £396,459.
Overall, sold prices in Chester over the last year were 5% up on the previous year and 7% up on the 2017 peak of £240,942."
What homes are for sale in and around Chester?
At the end of December 2020, Rightmove states there were 762 properties listed for sale in and around Chester.
104 of these properties are classed as detached properties while 141 are listed as semi-detached properties.
There were more terraced properties on offer in the local area, with 186 terraced properties listed for sale in Chester at this time.
However, it is flats that are the most commonly listed property type on offer in Chester, with 285 flats on offer at this time.
There were also 41 bungalows on offer, which might appeal to a certain buyer.
Rounding out the local market were seven offers of land, and four park homes.
Of the 762 properties listed for sale at this time in Chester, 551 are classed as having a garden. Given garden was the most commonly used search term in 2020 according to Zoopla, it is pleasing to see so many local properties providing this feature for willing buyers.
A total of 628 properties listed for sale in Chester were classed as having parking available at the property. 456 properties were listed as having a garden and parking space.
Similarly, parking was a key feature listed by buyers in the Zoopla most popular search terms, so it is great to see these needs are being met in the local Chester market.
Chester rental market at the start of 2021
It is also important to consider the rental market in Chester, and according to Rightmove at the end of 2020, there were a total of 436 properties available for rent.
Only six detached properties are listed for rent, while 15 semi-detached properties are available for rent.
48 terraced properties have been classed as available for rent, while there are 117 flats available for rent in the local area.
It shouldn't be a surprise that flats are the most commonly available rental property in Chester, and this is an option which works for both landlords and tenants.
We offer a range of letting services to landlords in Chester, including tailored options which ensure you receive the best support at all times. If you would like to arrange an appointment to help you negotiate the local buy-to-let market, please contact Ashton & Grosvenor today by calling us on 01244 318 115 or emailing us at hello@ashtonandgrosvenor.co.uk.