News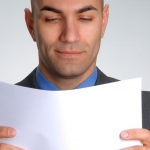 (Posted on 07/06/21)
Landlords have had to deal with a lot of upheaval of late, but at Ashton & Grosvenor, we are on hand to provide you with as much guidance and assistance as possible.It is imperative you remain up to date with notice periods, some of which are changing soon.If you have any questions or queries about these notice periods, please get in touch, and we will be happy to assist you.Shorter time-frame notice periodsAs of 1st June 2021, any notice period which is currently set at six months will reduce...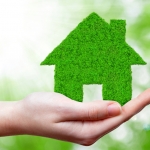 (Posted on 04/05/21)
At Ashton & Grosvenor, we work closely with local landlords, and we know the challenges they face in their everyday business.We know landlords are looking for ways to improve the service they give to tenants, and improve their business. For many letting industry professionals, environmentally-friendly solutions are likely to be part of how they run their business moving forward.This is something we have seen in speaking with local landlords, and it is also prominent in national studies.Green...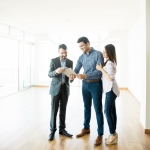 (Posted on 05/04/21)
Spring is traditionally a busy time in the property market. When you add in the movement out of lockdown, and the stamp duty holiday extension, there will be many people looking to move home.Of course, this is more for buyers, and it might be that vendors are still cautious about moving property. If you are a local homeowner who wants to learn more about selling their home right now, please get in touch, and we will be happy to help.Key highlights from Rightmove's recent study includes:Asking...
(Posted on 05/03/21)
We know there are very different views on the thoughts of pets in rental property.For tenants, pets are part of their family and treated like a loved one. Knowing it is hard, if not impossible, to find viable rental accommodation when looking to rent property is a challenge for tenants.However, it is easy to see why many landlords would prefer to not let property to tenants with pets. The time taken to clean rental property where a pet has been living, not to mention the cost, is a major issue for...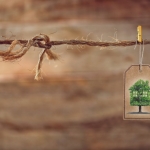 (Posted on 04/02/21)
If you are looking to sell your home, it is helpful to know what buyers are looking for. When you understand what prospective purchasers want to see, you can present your house in the most appropriate manner.At Ashton & Grosvenor, we are pleased to say we know the local Chester housing market. We have helped many residents connect with buyers.We also stay in touch with what is happening nationally.Both locally, and across the country, we have seen an increase in demand for environmentally friendly...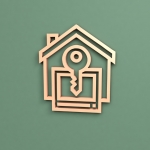 (Posted on 07/01/21)
At the start of any year, it is helpful to take stock. Before you make plans as to what to do next, it is helpful to know what you are dealing with.At Ashton & Grosvenor, we are more than happy to help you evaluate the local market.As at the end of December 2020, Rightmove states the following about the Chester property market;"Properties in Chester had an overall average price of £258,636 over the last year. The majority of sales in Chester during the last year were semi-detached...